When Things Go Wrong: Handling Apology Emails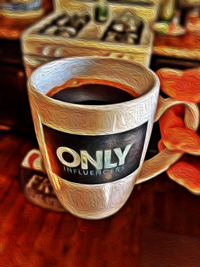 As email marketers, we cringe over what can possibly go wrong with our deployments - typos, broken images, broken links. And we lose sleep at night over the even bigger bloopers - missing or expired promo codes, products that sell out before the promotion is over, website glitches and more.
Let's face it - it's not the end of the world (although it could be the end of a job, depending on the severity of the error).
What resonates with customers, however, is how your company handles such "whoopses." A sincere apology – especially when combined with an additional offer – can go a long way to restoring trust in a brand.
In this example from Rocawear, the company speaks its customers' language with "Our Bad!" The subject line – We Apologize - Take An Additional 10% Off – gets right to the point. What I find interesting is that Rocawear did not remove its sharing link at the bottom of the email. (Of course, promo codes like this end up on sites like RetailMeNot anyway.)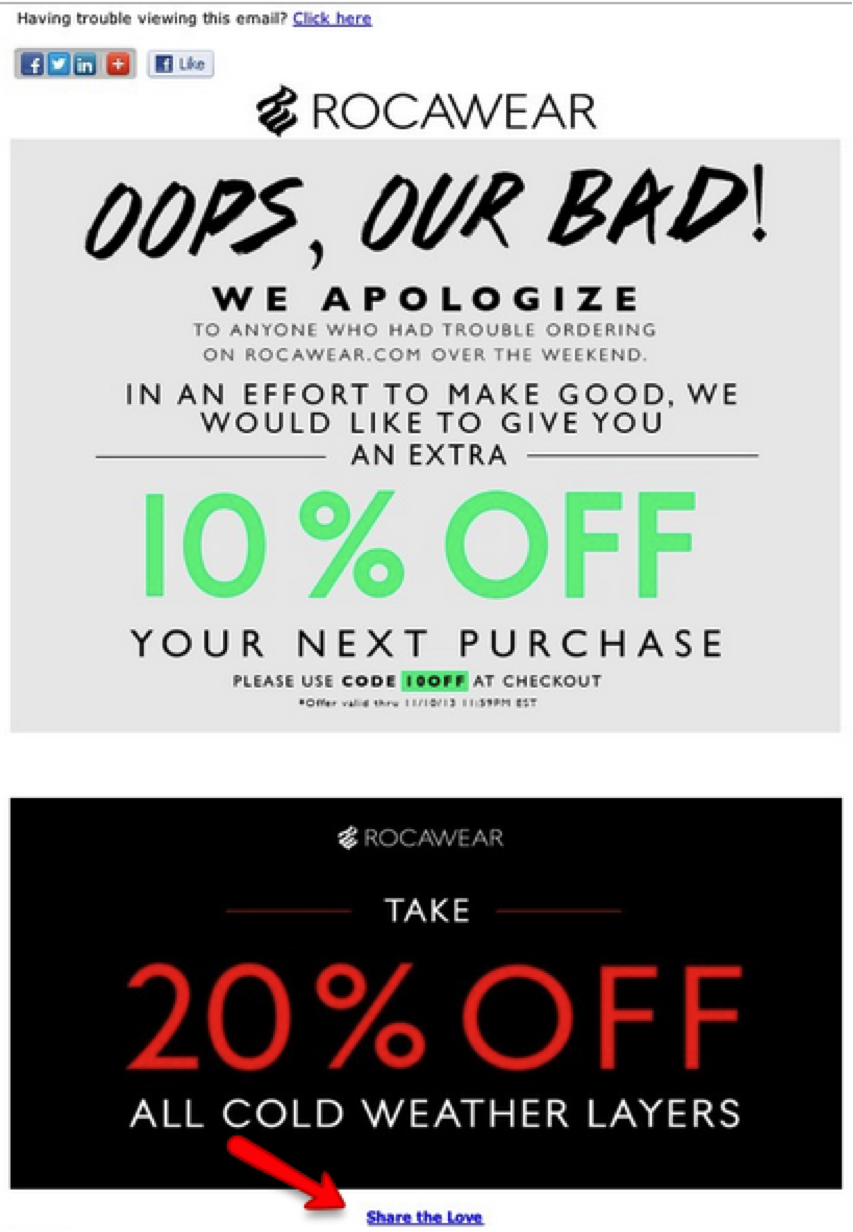 Humor can help turn a negative into a positive. This Forever 21 email is the cat's meow: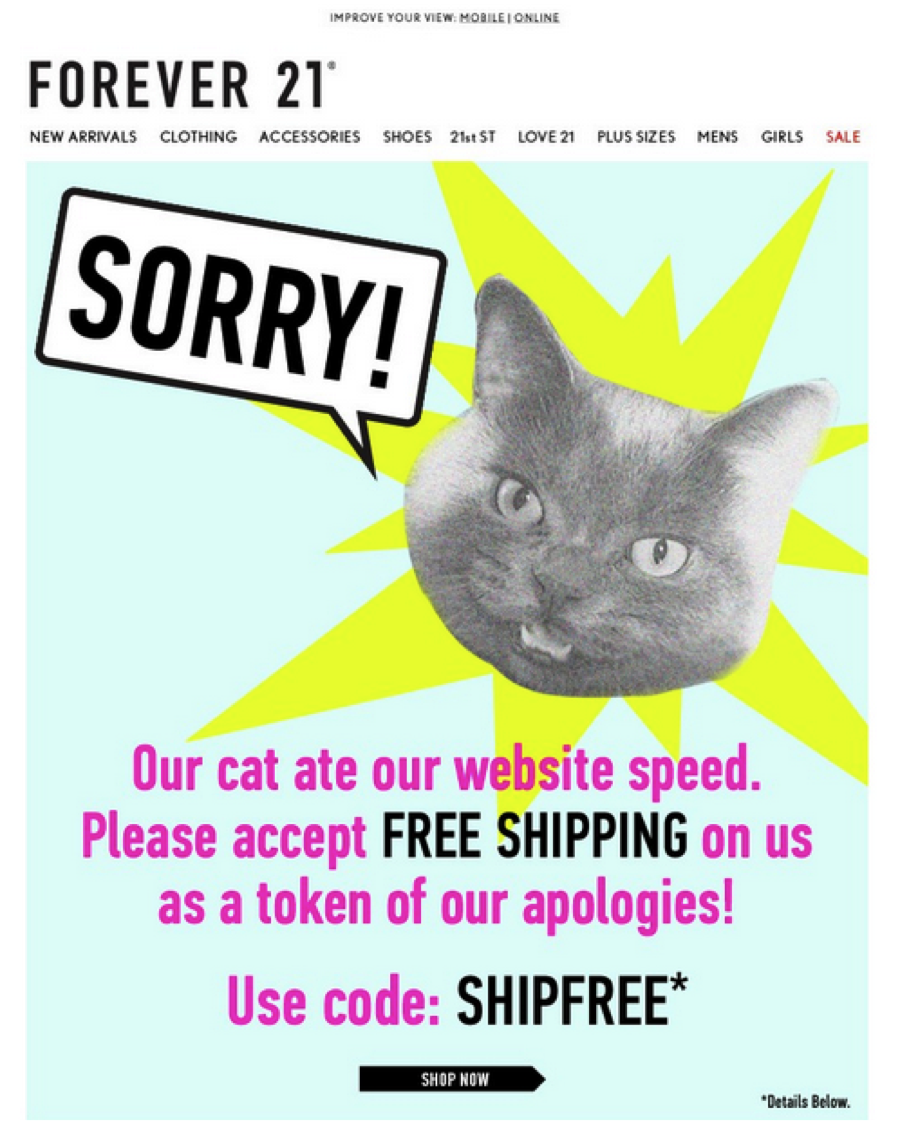 And this Lily Pulitzer email combines humor with genuine appreciation of its customer base: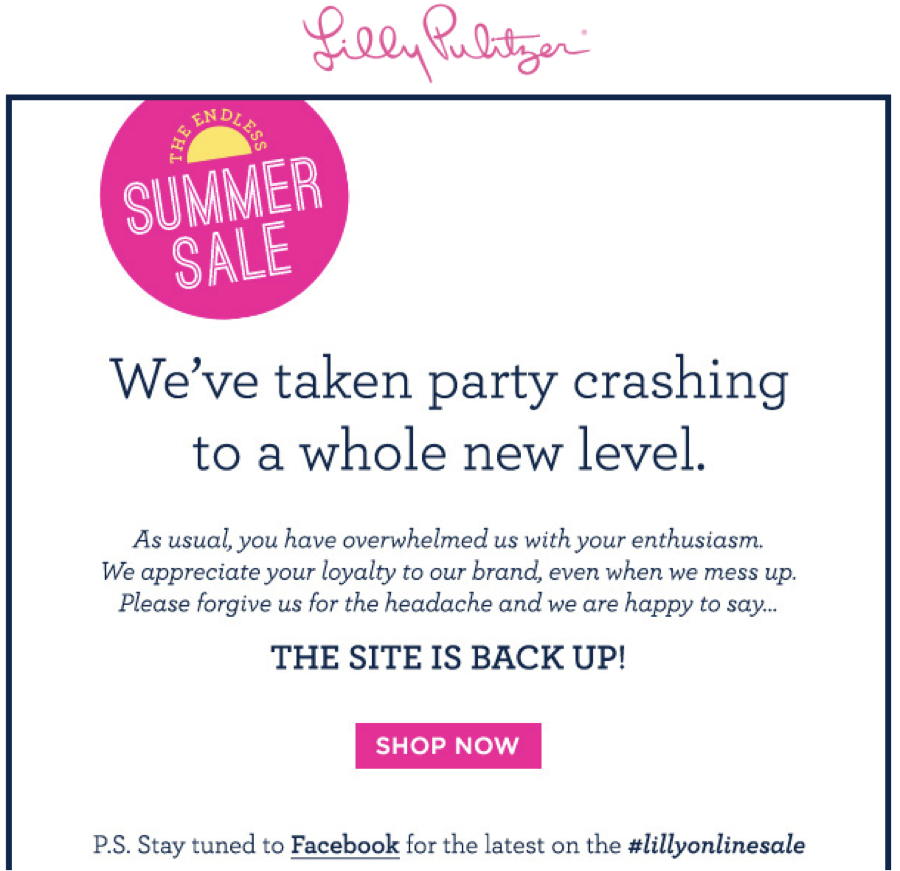 Sometimes an apology is expected/demanded, and sometimes it's just a "nice to have," as in this email from Bargain Catalog Outlet. When an item is unavailable, it's more of an annoyance or inconvenience, so an apology email is simply a value-added gesture. The subject line draws you in: Ooops! Didn't Get What You Wanted? … Please accept $10 OFF your order*. (However, not sure I'd include the asterisk in the subject line.)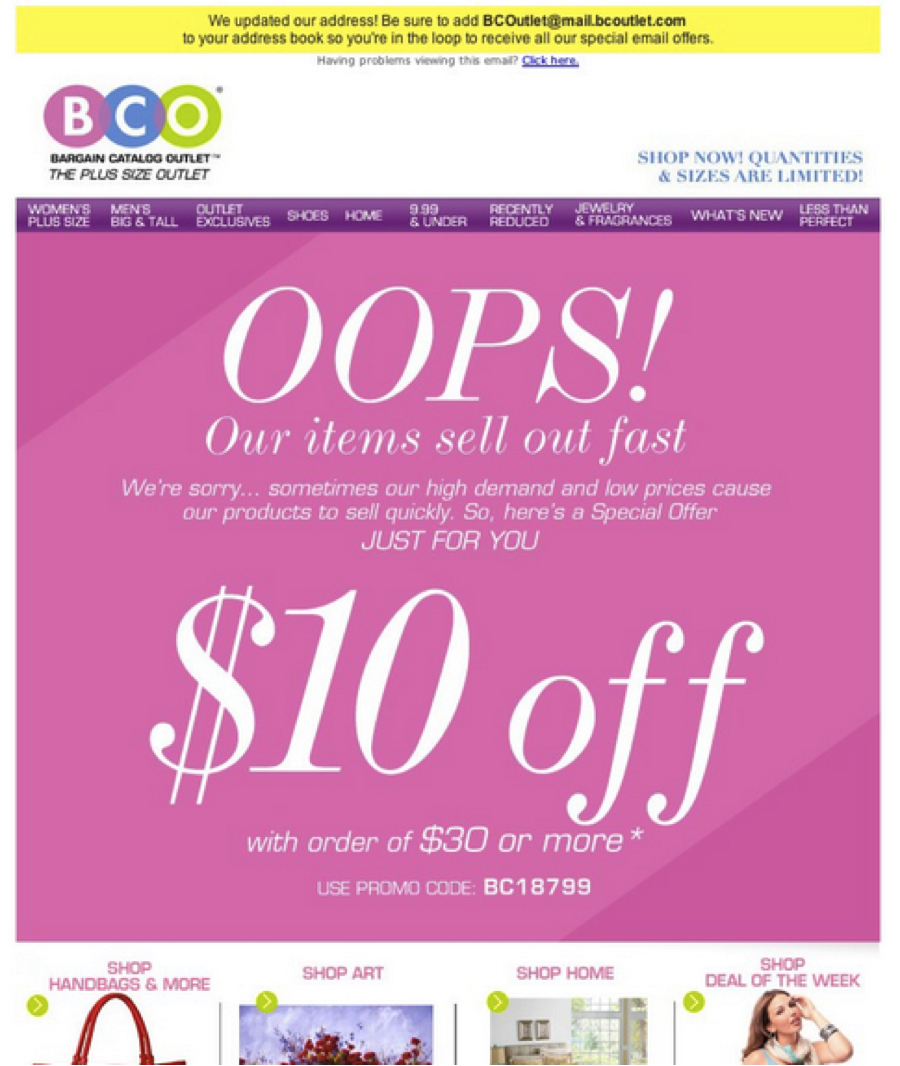 Put "OOPS" in the subject line and you're certain to attract attention, as in this one from Skis.com: OOPS - we didn't mean to send that last email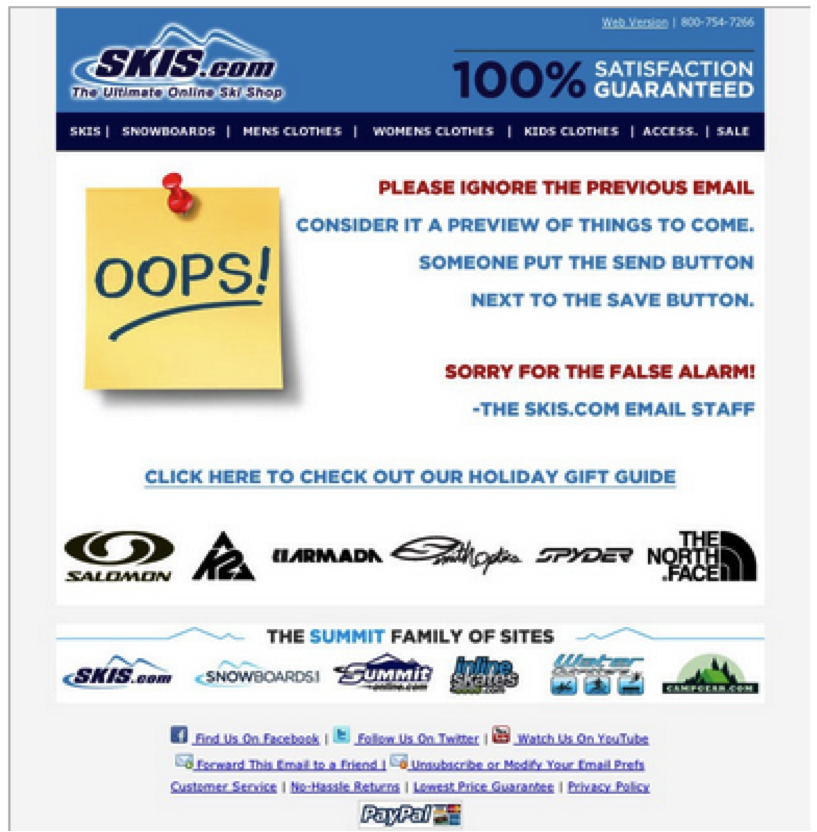 The use of a Post-It® note in the email design is a cute way to say "We screwed up." Skis.com does eventually apologize, inserting a bit of humor, but doesn't include any special offer to make up for the mix-up. (I do wonder what the previous email said, though.)
From a public relations perspective, your mea culpas shouldn't be limited to email alone. If the problem affected a majority of your customers, such as the site was down, an apology on the home page is probably a good idea. Your customers probably will take to the social networks to air their grievances, so you should moderate these and respond when appropriate.
Sorry if I got a bit long-winded here, but it's an issue that I am passionate about. Forgive me?
Stay Informed
When you subscribe to the blog, we will send you an e-mail when there are new updates on the site so you wouldn't miss them.