Five Ways Brands are Building Email Lists offline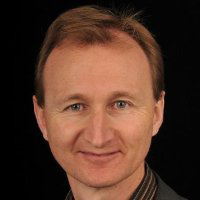 "With more revenue still offline than online those brands that have a physical presence can score over the pure digital brands by thinking digitally offline too."
This holiday season brands naturally have focus on revenue but what happens next year? Back to square one?
An email address is the gift that keeps on giving. Capturing an email address now provides continued revenue in 2014 without having to pay to win the customer again.
Smart brands are integrating email address capture into more of their touch points.
With more revenue still offline than online those brands that have a physical presence can score over the pure digital brands by thinking digitally offline too.
1. Electronic receipts
Retailers are offering customers at the point of sale the option to have their receipt emailed to them in electronic format. It's an approach that is proving popular and growing quickly.
It works particularly well with lower frequency high value items, such as fashion or where consumers might want details for future warranty claim. Also for business professionals the convenience of an electronic receipt for expense claim purposes is a benefit too.
2. SMS-2-Subscribe
A simple concept. In offline locations ask prospects to text their email address to a short code number to subscribe.
Ease of response at the moment of impulse makes it an effective way to collect addresses.
Zettasphere ran a test with Deal Monster and found using SMS in print media delivered 3.3 times more addresses than providing a web signup link (see full case study).
This is how the print Ad call to action appeared:

It's also cost effective to include on existing print media such as brochures, packaging, menus, signage etc.
Southwest Airlines included an SMS subscribe call to action on their napkins and peanut packets whilst Crystal Palace (a UK soccer team) put the SMS-2-Subscribe call to action on their stadium screens at half time, with a win incentive of presenting man of the match award.
3. Gamification
Hawkins Bazaar, a toys and novelties retailer, hand out a scratch card in store with customer receipts. The customers can scratch and win a prize.
To claim their prize customers need to go online and provide an email address.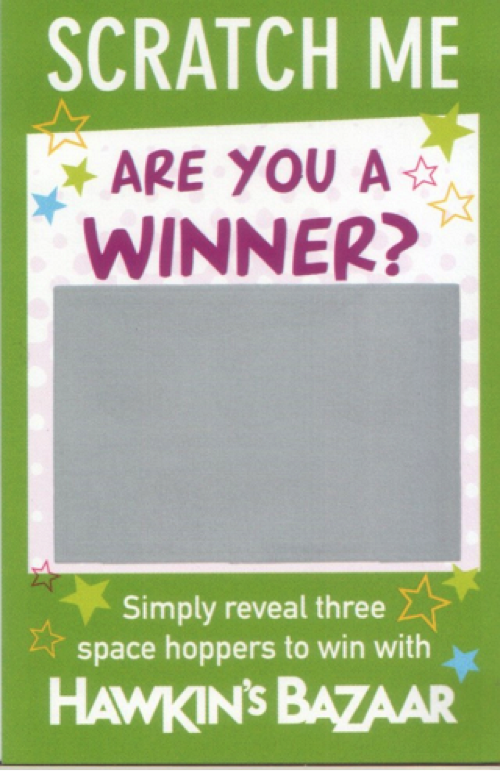 A great approach for lower value transactions and where gaming fits with a fun and entertainment brand image.
4. Telesales
One of my clients captures email addresses via their telesales team. The telesales team are incentivised to capture an email address.
In this case the value of an email address is very well understood and calculated so setting an incentive level that ensures a ROI is easy.
Because of the risk of poor quality address capture by a rogue employee slipping a in a few made up addresses to earn a bit extra, real time verification from StrikeIron is used. Email addresses are only accepted that pass verification.
Whilst this client hasn't found it necessary to use more stringent data quality checks, paying the incentive on double opt-in verification would give the highest quality and ensure telesales are aligned to getting what a brand wants, the customer to open an email.
5. FMCG Brand packaging
Andrex, a major toilet tissue brand, promote their Puppy Points loyalty scheme on their packaging.
Every package has on the inside a unique code and by entering these online and collecting points rewards are given.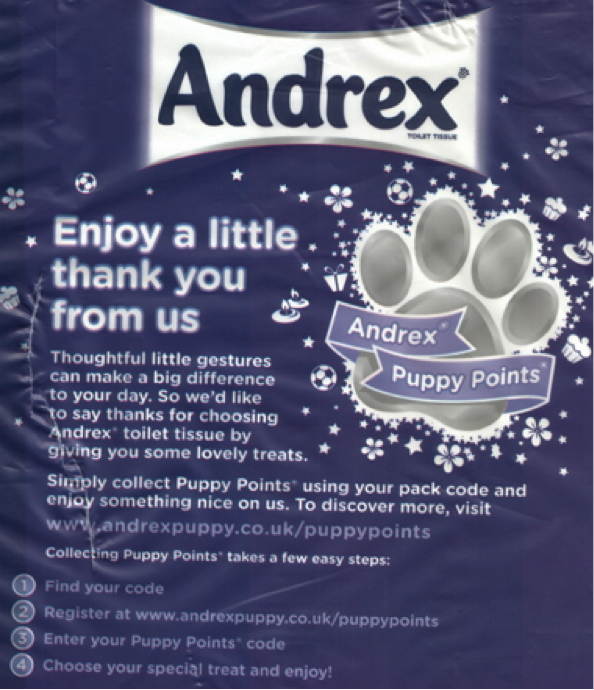 This approach works well for FMCG and allows brands to connect directly with end customers. Something brands have traditionally not been able to do because the retailer is in the middle.
Ultimately it means brands can better promote and control their messaging rather than needing to work through the middle man the whole time.
Key take-aways
As these examples show regardless of exactly where and how you capture email addresses the keys are:
Identify more customer touch points to use

Understand the context of the customer

Use incentives and benefits to influence behavior

Make the process as easy as possible

Get the timing right so customers act on impulse